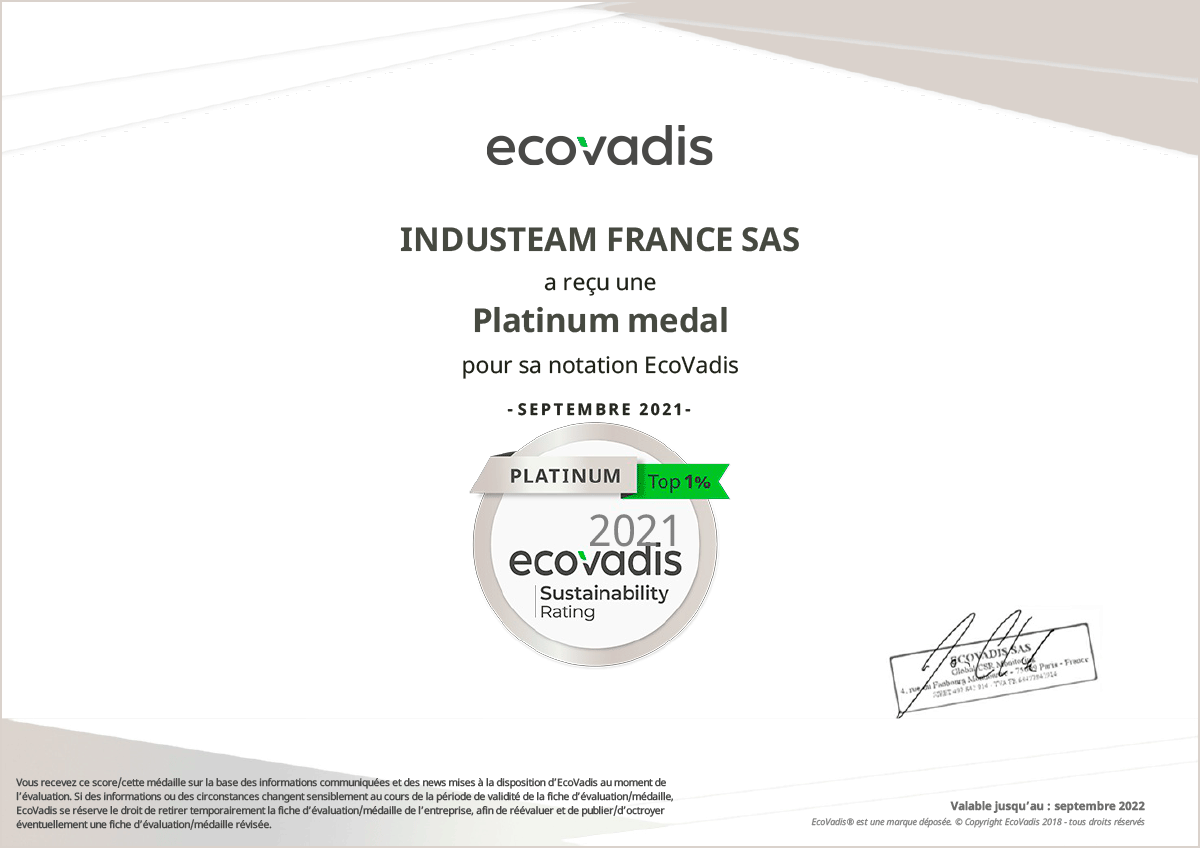 In October 2021, the Ecovadis platform awarded a platinum medal to Industeam following its audit into the Group's CSR policy (corporate social responsibility).
Our Human Rights and Labour Policy achieved a score of 80/100. This performance undeniably bears testament to all the ongoing actions and measures aimed at improving employee well-being, and cements our position in the top 1% of the 50,000 companies audited by Ecovadis around the world.
So feel free to join our teams. Your profile may be the perfect match for several careers within our Group. You can take part in prestigious projects that will give you greater insights into the world while working for a Group that goes the extra mile to safeguard its employees' physical integrity in the workplace.
---